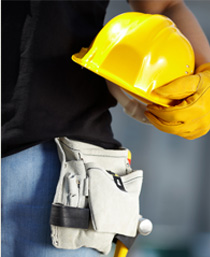 Living 'green' is a lifestyle that affords many benefits including protecting and caring for the environment, saving money on utility bills, and increasing the value of your home. Greener Solution Group, a licensed construction company in Newport Beach and serving lovely Southern California, specializes in making your home environmentally friendly and energy-efficient. We will happily provide you with a free remodeling estimate, as you take on the journey of renovating and customizing your space!
We are a company that proudly employs experienced and licensed contractors who specialize in transforming your existing home into eco-friendly retreats. We offer numerous services including, but not limited to, remodeling kitchens and bathrooms, affordable room-additions, exterior/interior painting, building patios and sunrooms, updating flooring, and pool installation.
It is our goal to earn your trust and confidence. We are reliable, licensed, and insured, and we possess excellent workmanship skills and a vast knowledge on green home repair and remodel. Our customer's satisfaction is of the utmost importance to us. We value our customers and appreciate your business. It is our promise to you that we will deliver a beautiful eco-friendly home remodel, which brings your vision to fruition. We turn your dream of an environmentally friendly home into a tangible and affordable reality.